Spanish Live Online Courses
As the Top Rated Local® language school in El Paso, La Paz Language Academy offers prestigious language learning programs for high schoolers who are looking to get credit while learning a new language outside of school. In addition to our high school classes in more than 20 different languages, we are pleased to offer summer programs for high school students and virtual Spanish classes for high school credit. Here is what you can expect from our Spanish live online courses at La Paz!

Our Spanish live online courses are held during the normal school year and are based on TEKS curriculum for languages other than English, using the REALIDADES textbook. Unlike other language schools in the area that offer virtual Spanish courses for high schoolers, our Spanish live online courses are taught via Skype or Zoom by a live language instructor. Grades for our Spanish live online courses are assigned based on:
Exam results
Listening practice
Oral production
Writing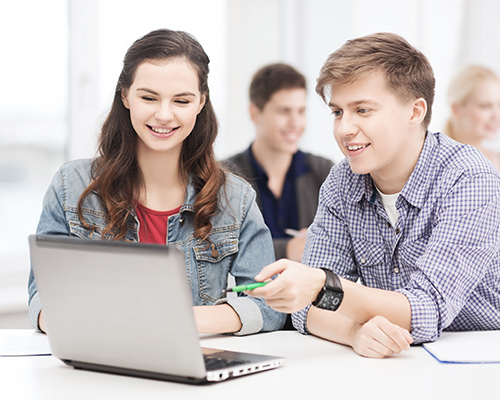 As part of our philosophy to set all of our language students up for success, we also offer customized language classes for graduating seniors and students with special needs. Our Spanish live online courses also include small group practice and private instruction so you learn the language in an interactive, culturally immersive environment with a native Spanish teacher.
We have taught students from a variety of public and private high schools over the years, so our administrative staff has created a smooth transcript transferring process that allows you to receive high school credit for your virtual Spanish classes with us. Interested in taking a Spanish live online course at La Paz? Enroll today!